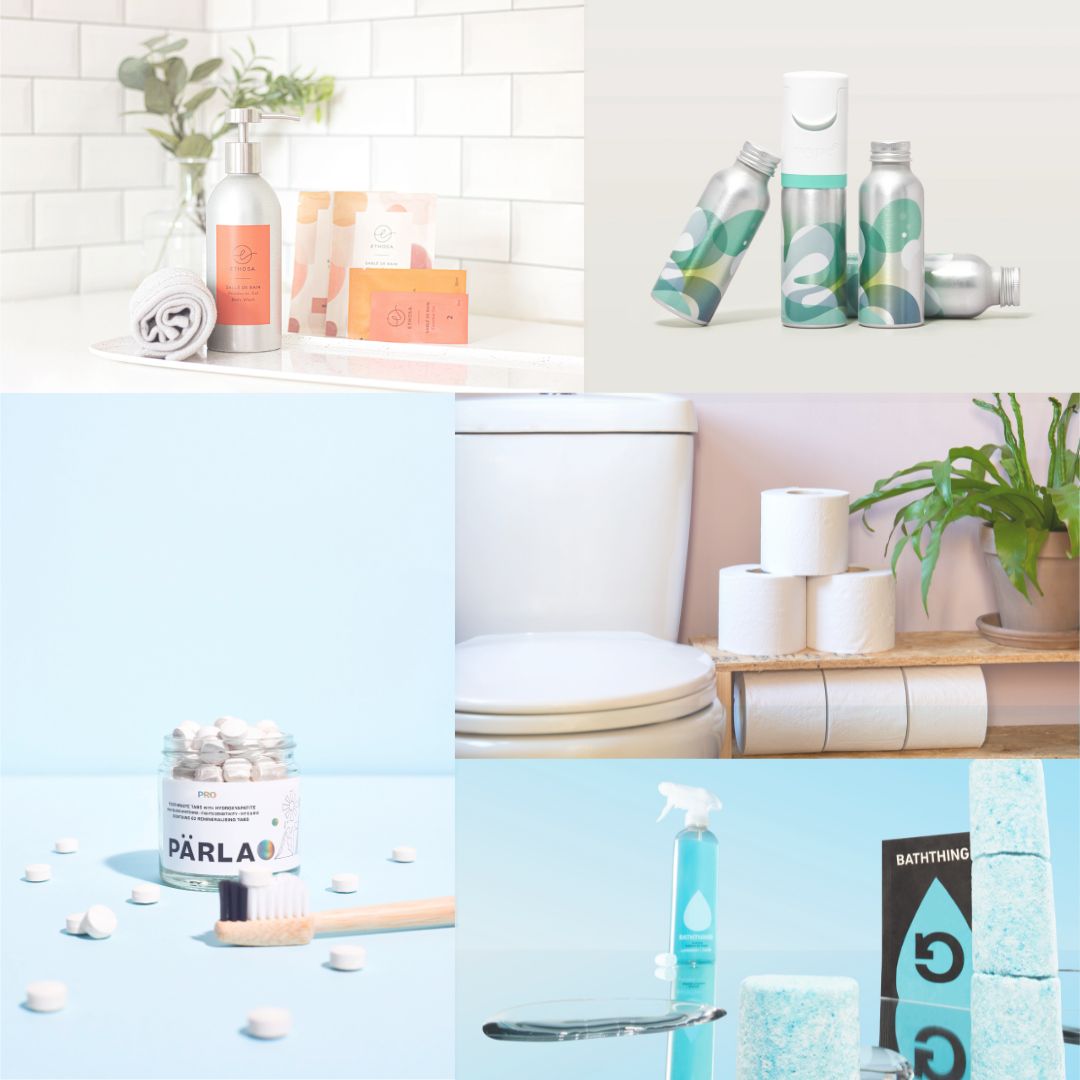 5 eco swaps you can make to be more sustainable this September
September is a great month for a reset. Years ago, it would have been a new pencil case for the back-to-school rush that would have made you feel ready to take on the academic year ahead, but now it's an environmental bathroom refresh that cleans more than just the mind. With the Great British Beach Clean, Recycle Week and Zero Waste Week all kicking-off in September, it's no wonder we're all looking to a more sustainable home this month; so here's 5 eco-friendly brands you should know about. 
Wype
Nature called, Wype answered. Over the last few years, we've seen countless news reports on the damage that wet wipes are causing our pipes and water ways (anyone remember the giant fatberg in London that made the headlines?). And so Wype was created, the eco-friendly alternative to wet wipes: something that leaves your nethers feeling clean, soothed, and moisturised without clogging up your pipes or the planet. Wype's natural and organic botanicals make your toilet paper work harder for you, for clean parts and a clean planet. Wype tackles the issue of single-use plastic, with an infinitely recyclable bottle and a reusable applicator – and it actually looks good on your bathroom shelf! Plus, with a COSMOS organic certified formula, you know you're in good hands.  

Recommended product: Home and Away Bundle (£24)
Homethings
It's time to change the way the world cleans, one household cleaning product at a time. Did you know that most household cleaning sprays contain 95% water and are shipped around the world in a single-use plastic bottle? That's bonkers. Homethings are on a mission to clean up cleaning with tabletised, refillable, non-toxic cleaning products that clean your home without making a mess of the planet. Their sprays are certified vegan, cruelty-free and made in the UK – and the bathroom cleaner, Baththings, smells so good you'll want it as a candle.
Plus, with all 5 dragons wanting in on the action on BBC One's Dragons' Den, perhaps it's time you had a slice of the action too. 

Recommended product: Bundle Is Massive (£55) 
PÄRLA
Every toothbrush you've ever owned still exists – and 20 billion tubes of toothpaste end up in landfill or our oceans every single year. Stats like this can feel overwhelming but PÄRLA believe that #onesmallchange can positively impact our future generations and planet. By turning a tube of toothpaste into little toothpaste tabs, PÄRLA have created an eco-friendly solution that is both ethical and effective. Founded by dentists, the team behind the teeth are driven to create cruelty-free, vegan and plastic-free oral care products without compromise. Even better, their dehydrated toothpaste tabs are made in the UK, which means a greatly reduced carbon footprint – that's enough to put a smile on your face.
Recommended product: 
PÄRLA
 PRO
 and 
Bamboo Toothbrush
(RRP £18.94)
Serious
Roughly 10 million trees are cut down every year to make toilet paper – and according to the team behind Serious, that's 10 million too many. So rather than run away from the issue, they created Serious tissues: toilet paper made from 100% recycled paper. What's more, they also plant a tree for every roll sold, so rather than big toilet-paper brands chopping trees down to create their tissues, Serious are planting them instead. Switching also lowers your carbon footprint as they're made right here in the UK, so no unnecessary emissions shipping your bog-roll around the planet. It's time to save the world from your toilet seat. Literally. 
Recommended product: Box of 26 Rolls (£34.50)
Ethosa
It's time for the last bottle of shower gel you'll ever buy. Say goodbye to single-use plastic and shipping water, and hello to ETHOSA: a plant-based, refillable shower-gel solution that'll turn your bathroom into a spa. Using 6 highly potent ingredients and a unique fragrance, the powder-to-gel formula is pH balanced to protect your skin (and leaves you smelling like a damn dream, every day). By revolutionising how we think about personal-care, and cleaning up the showering-experience in your bathroom at home, ETHOSA gives you the power to make a difference with your personal-care purchases as well as supporting sustainable-focussed charities. 
Recommended product: 
2x Body Wash Starter Kits - 3 Months (£65)
Want to WIN all of these planet-positive goodies, worth over £195? We've got great news! Enter the competition ✨ here✨ and all of these things could be yours. Good luck.
---